Preview Image: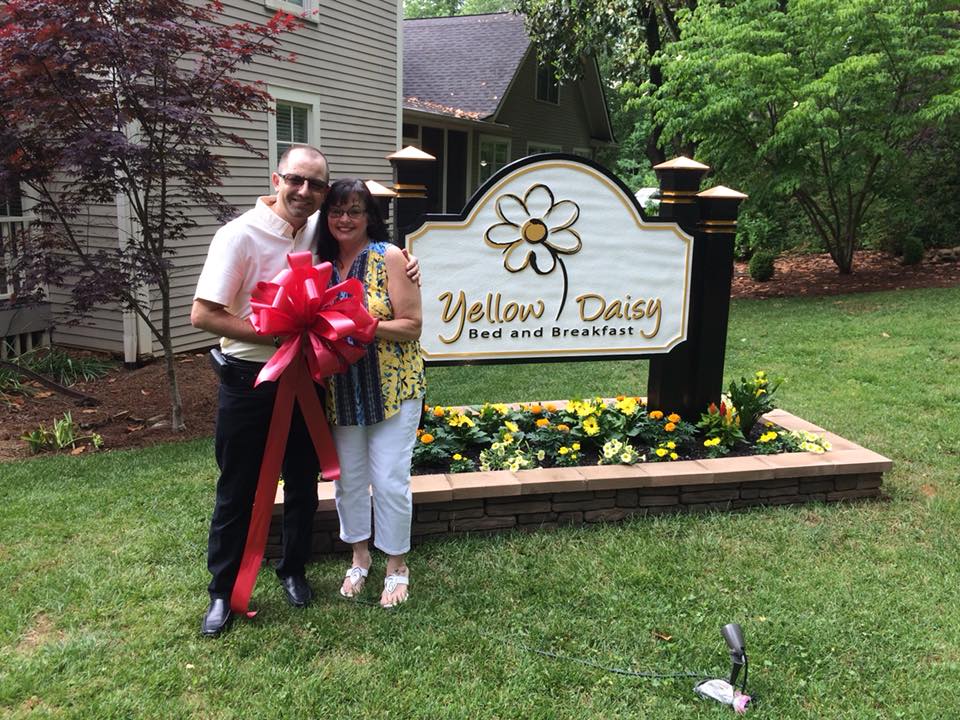 Meet Joe and Ellen Mirakovits, owners of the
Yellow Daisy Bed and Breakfast
- located just 2 blocks from the square. Their Inn is located in one of Dahlonega's most gracious older homes...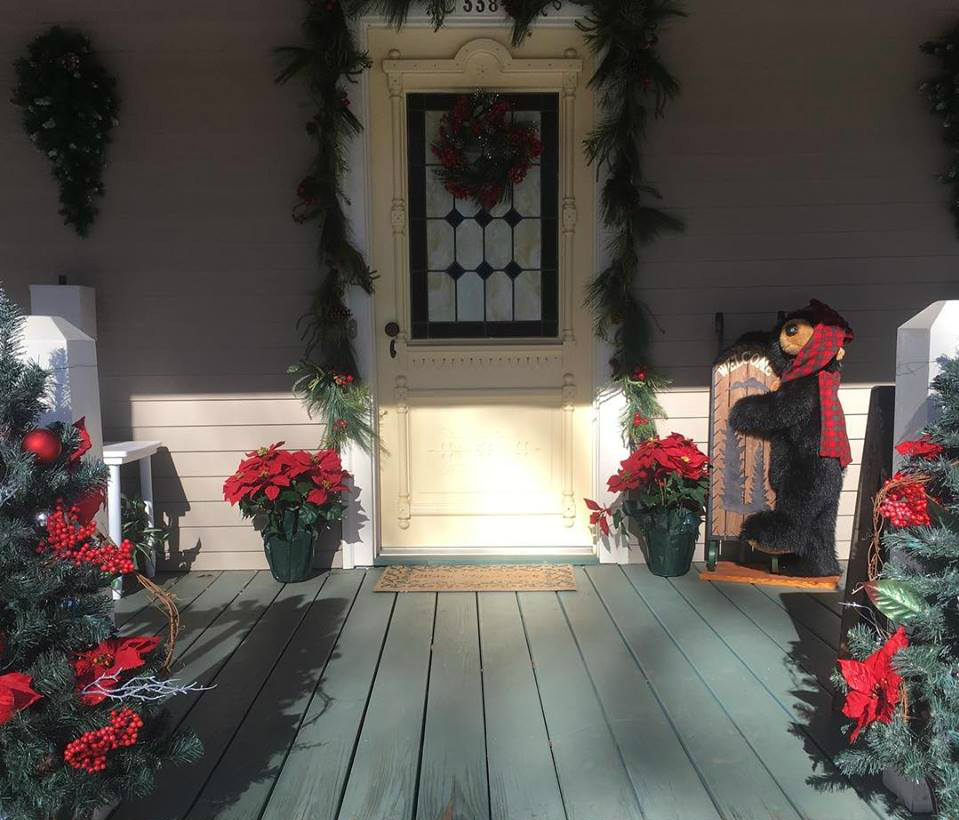 The original farmhouse was built in 1915 by Fred and Ada Jones. They lived and raised their children in this home. Fred Jones was a prominant citizen and business owner in Dahlonega. One of his sons, Fred Jones, Jr., married Frances Conner, also a native to Dahlonega. They were also prominant citizens in Dahlonega and Georgia, as Fred Jr. was the mayor of Dahlonega and served in the Georgia State Legislature. He owned and operated "Fred Jones Chevrolet" on the north side of the Dahlonega square, as well. The building is still on the square and is aptly named the "Fred Jones Building". It now houses several stores and a restaurant. Fred Jr. & Frances had three sons, Frank Stanley Jones, Rick Jones, who was also the mayor of Dahlonega at one point, but who was tragically killed in a car accident in 1993, and George Chris Jones.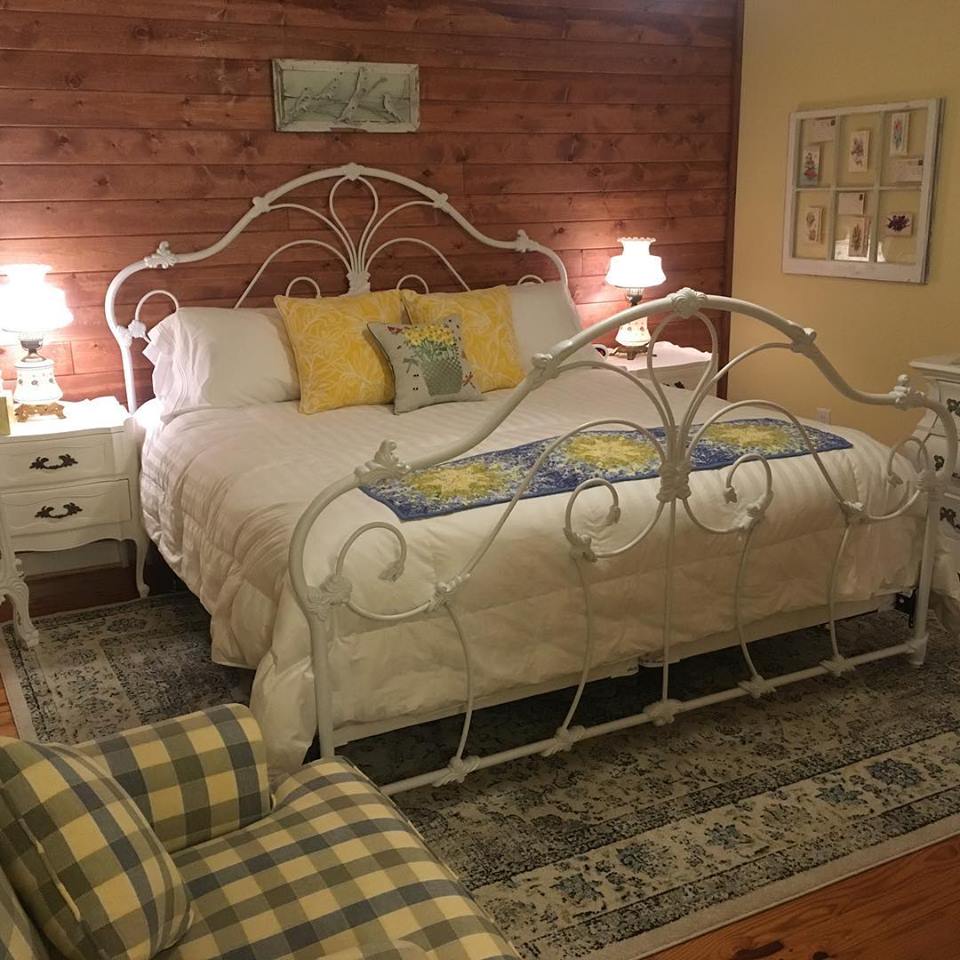 The home was then occupied by John Ralph Jones, a relative of Fred and Frances Jones, Jr. John Ralph Jones put an addition on the house around 1945 and then rented rooms to teachers at what is now the University of North Georgia and Army couples at the local Army Ranger Base. So I guess it was destined to be a bed and breakfast.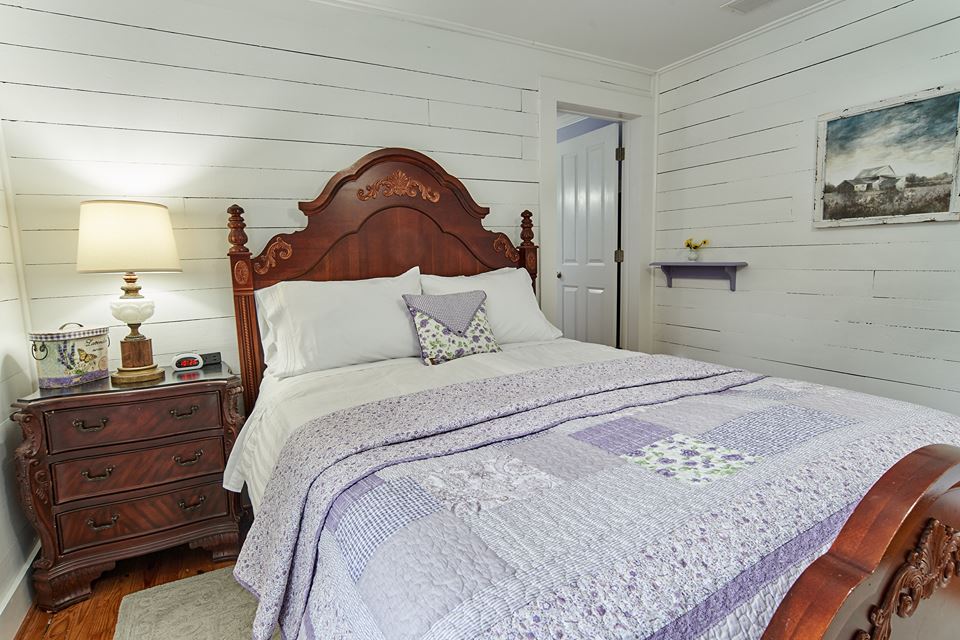 In the 1960's the home was sold to the Ferguson family. It was unoccupied for several years and it required extensive repairs when it was purchased by Mrs. White in 2002. The original farmhouse was renovated and updated with modern amenities and then a large addition was added on the back portion of the home, which is where the kitchen and our personal living space is located. The front portion, the original c1915 farmhouse, is where the Bed and Breakfast rooms are located. Ms. White was very careful to "re-build" the home using as many original materials as possible. The shiplap walls are original to the home, as is the pine flooring throughout, the doors, doorknobs, stair railing, the front door and much more.