This past weekend, our historic town square and the Yahoola Trails Conservancy hosted the 2015 Appalachian Trailfest - and yes! The weather held out. This annual event celebrates the beginning of spring, the designation of Dahlonega as an AT Trail community, and our connection with the southern terminus of the Appalachian Trail...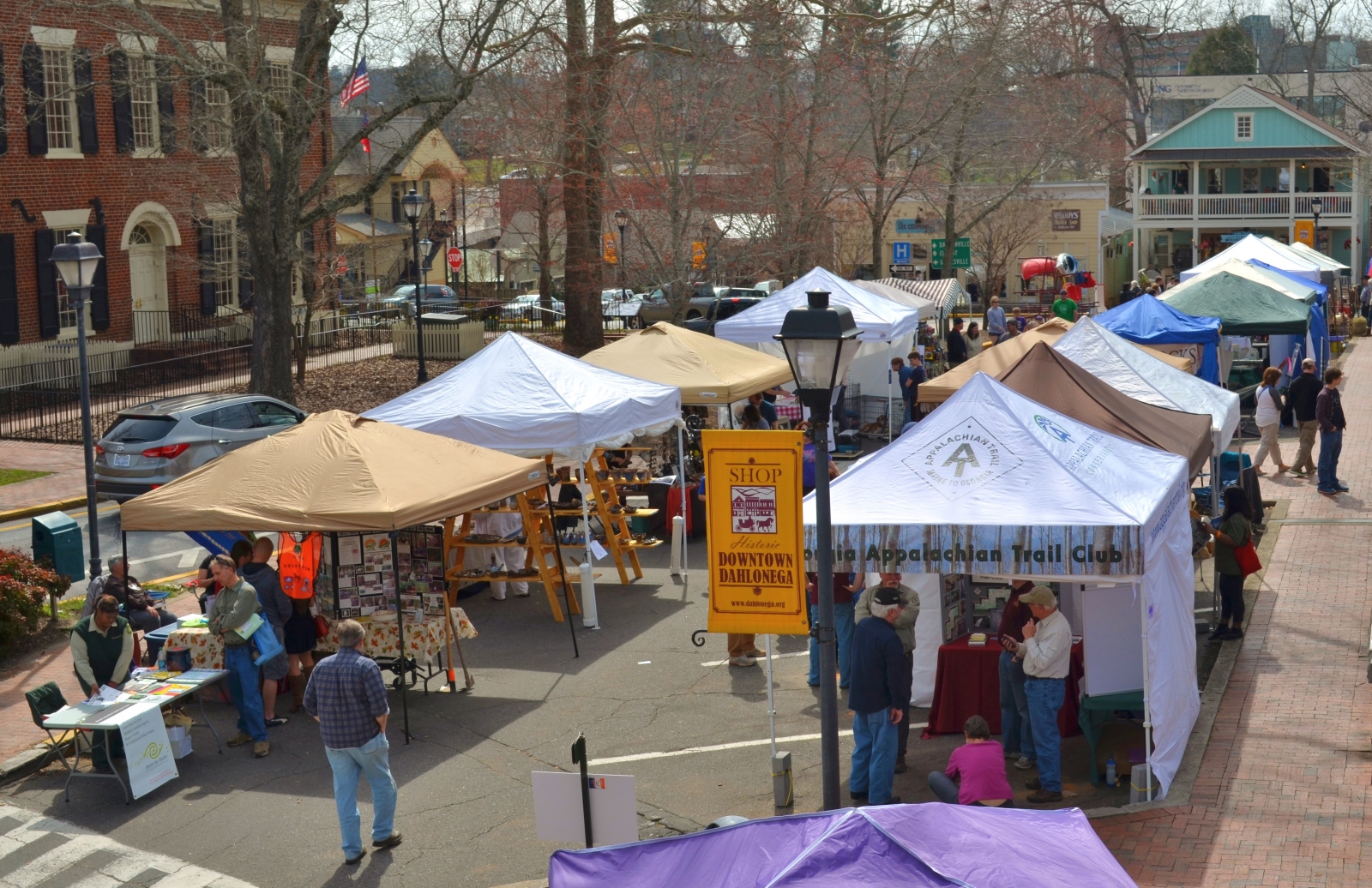 The photo above shows what a wonderful day it was to kick off spring. See the shadows? They mean the sun's out! In addition to arts and crafts, this year's event featured a silent auction, lots of live music and a food, beer and wine garden...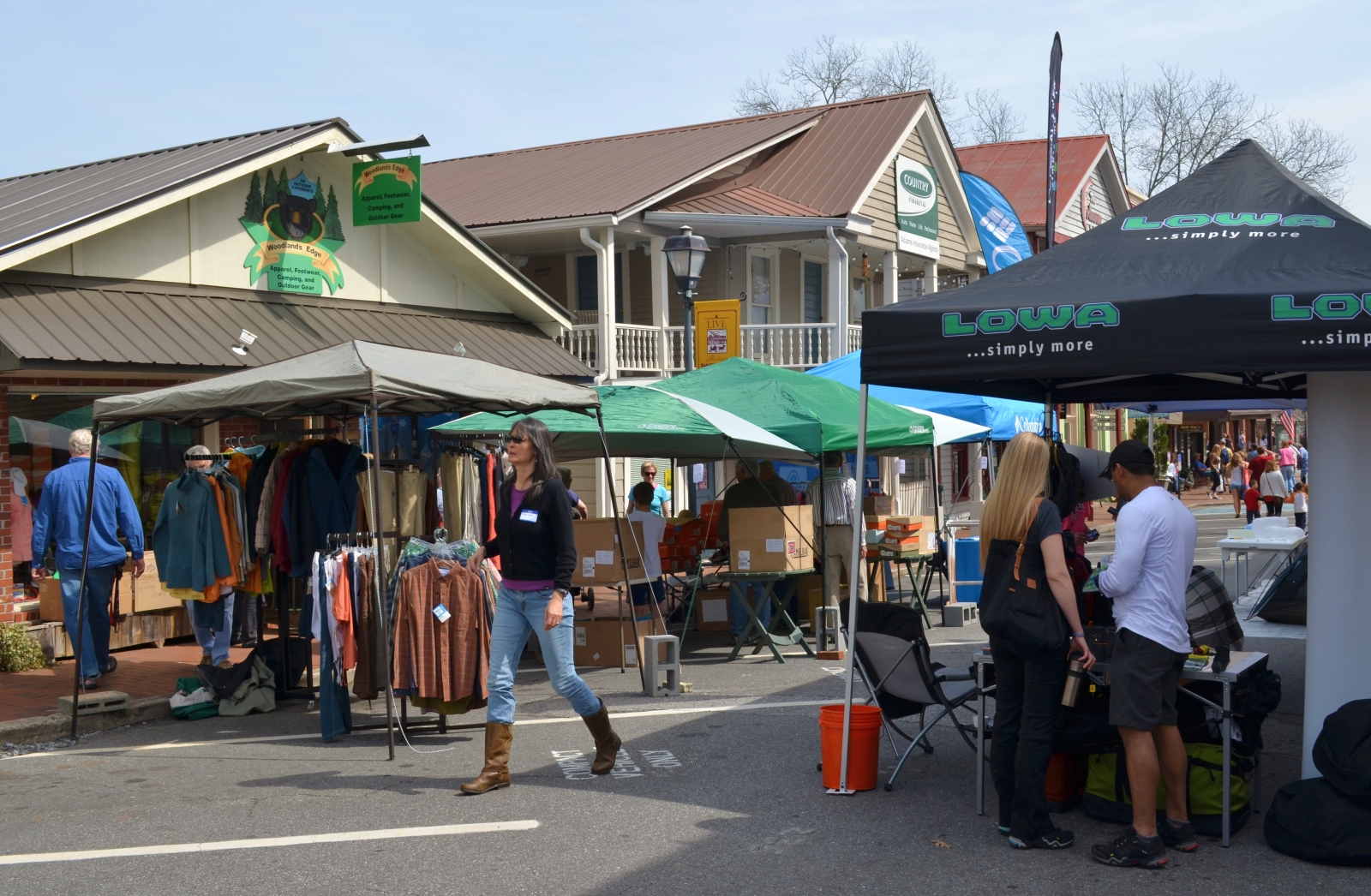 Our neighbors at Woodland's Edge popped a tent and featured a selection of outdoor clothing and gear...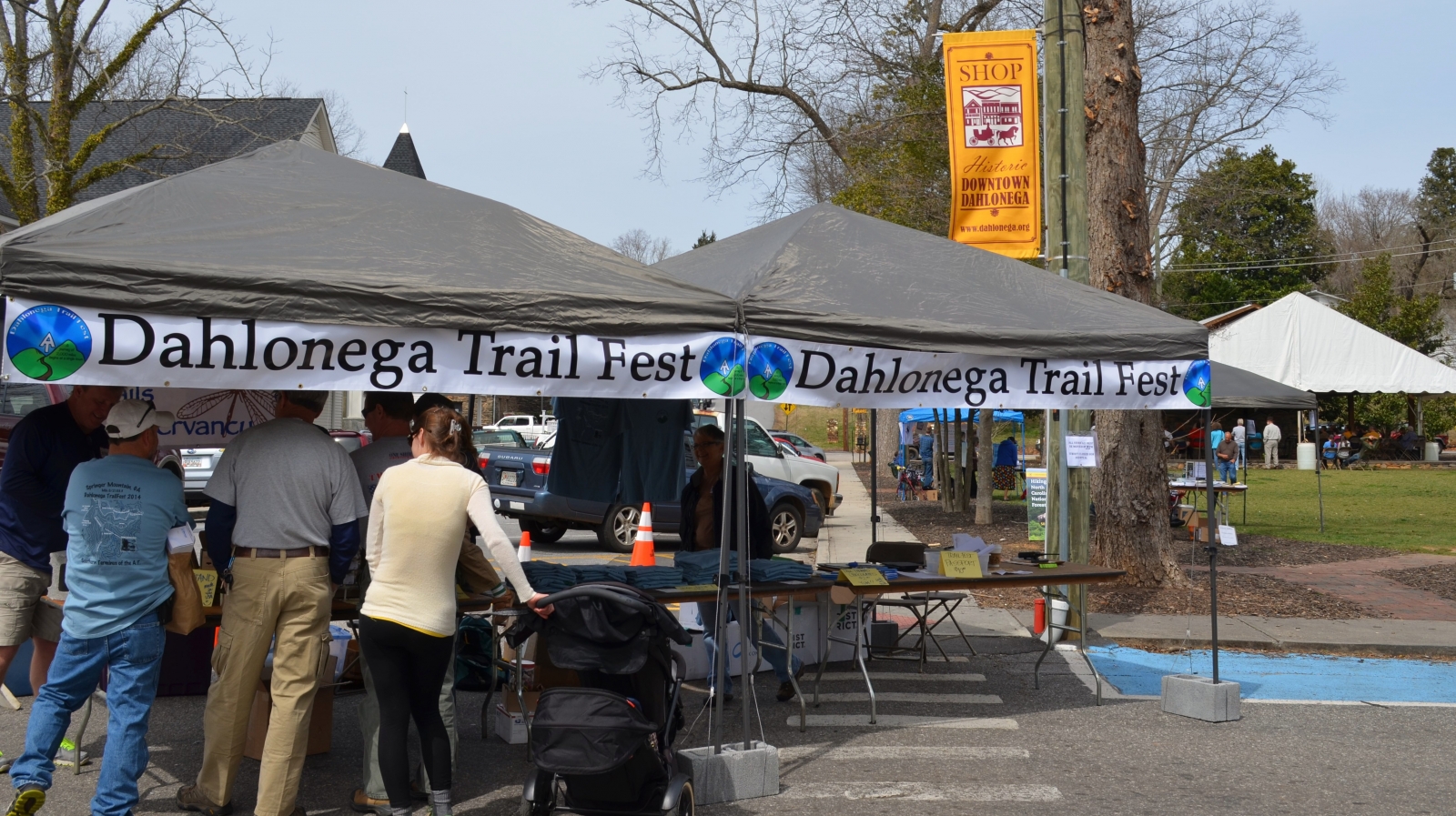 And of course..there were t-shirts! What festival is up next? It's one of the most beloved of many locals and a growing number of regional bluegrass music pickers and fans...Bear on the Square!
This year's 2-day music, arts and crafts event will be April 18th and 19th. Mark your calendars, you don't want to miss this one!