April 26th and 27th found the return of Kranberry's favorite Dahlonega festival...Bear on the Square! It was the 20th anniversary of the event - which is held to commemorate the time a baby bear became stuck high up in a tree in front of potter Brad Walker's shop. The Friday evening through Sunday event celebrates all things bluegrass - with musicians huddled up in groups around the square and performing within the main tent. There's also a mighty fine selection of regional, handcrafted items. No imported merchandise at this show!
The silent auction on Friday night is always a hoot, and Ugly Cousin did not disappoint as the musical entertainment! In most people's opinion Sunday morning's gospel jam is the highlight of the festival. Note if you're planning on attending next year's event and want to attend the gospel jam...get there early and save yourself a seat! The tent fills up mighty quickly! Speaking of 2017's Bear on the Square festival, it will be held on April 22 and 23rd. Stop by and say hi if you attend! And new to the Dahlonega cultural scene?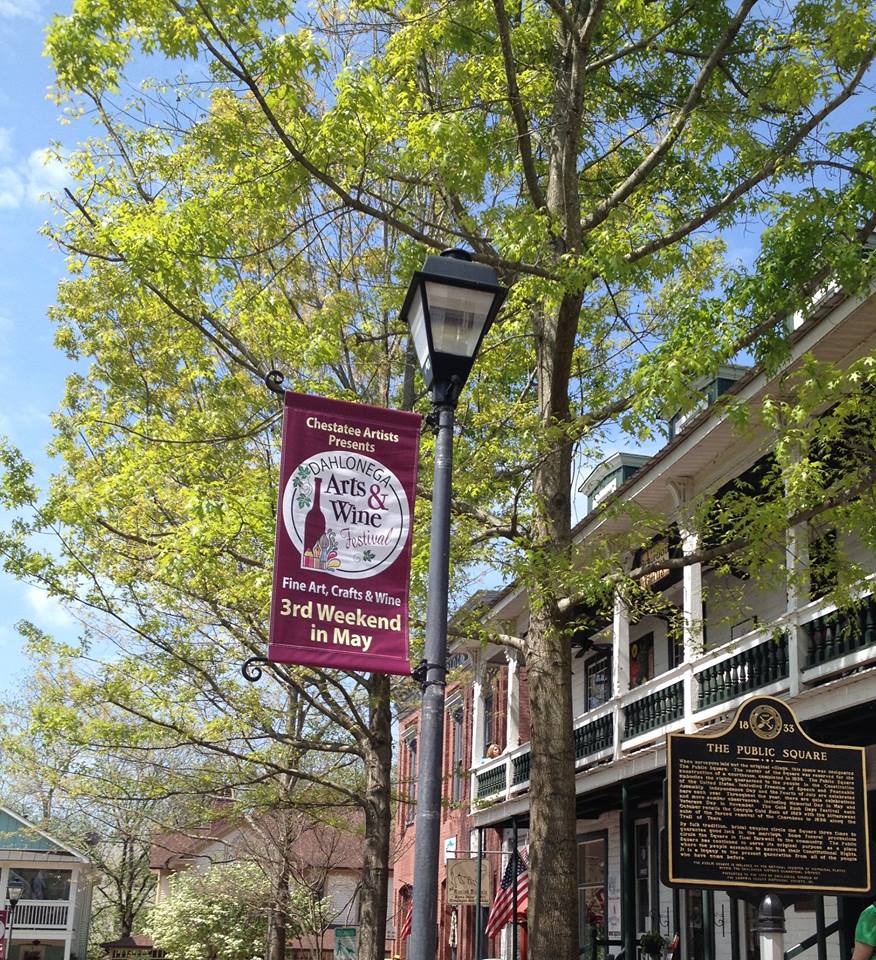 Formerly known as the Wildflower Festival of the Arts, meet the newly christened Dahlonega Arts and Wine Festival! Presented by Chestatee Artists Inc., and to be held each year on the 3rd weekend in May, this year's event falls on May 21st and 22nd, 2016. Come, enjoy high quality Arts & Crafts, tastings of fine local and regional wines, and live jazz. Sounds like it's gonna be a fun weekend. Cheers, y'all!