Preview Image: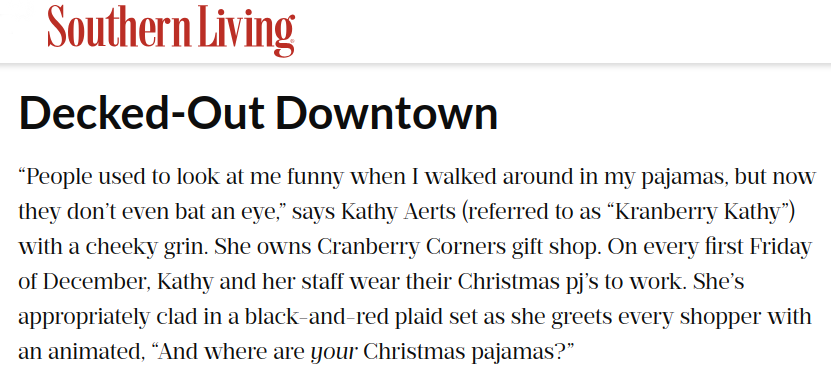 UPDATE! We're so pleased to announce Radford Windham will be entertaining shoppers with acoustic Christmas songs from 7pm until 9pm. The gorgeous tone of Radford's voice paired with his emotional and booming delivery will make this holiday performance especially touching. We hope you'll join us!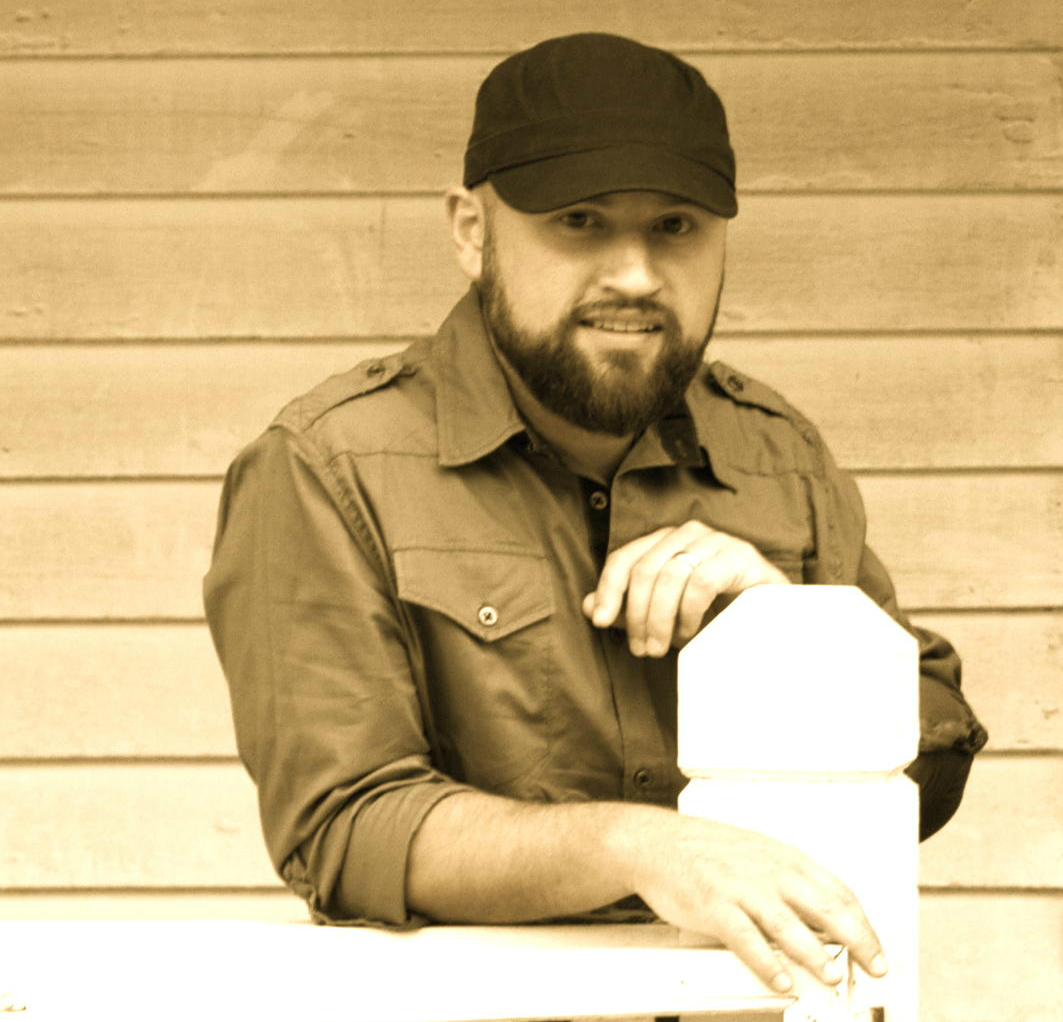 Hard to believe Thanksgiving is next Thursday, right? If you happen to be in town eating your turkey and dressing at The Smith House, come visit us when you finish your meal! We usually stay open until sometime around 4. Then, it's on to the next chapter...the Dahlonega Old Fashioned Christmas Celebration!
One of the most fun nights of the year at Cranberry Corners is our annual Pajama Party, and this year our PJ party was mentioned in Southern Living's December Issue. Thanks, Southern Living! This year's date for this annual event is Friday, December 7th. Wear your pajamas when you shop with us and you'll get 25% off your purchase (consignment and sale items excluded). By the way, our PJ party is the only night of the year that we put almost the WHOLE store on sale!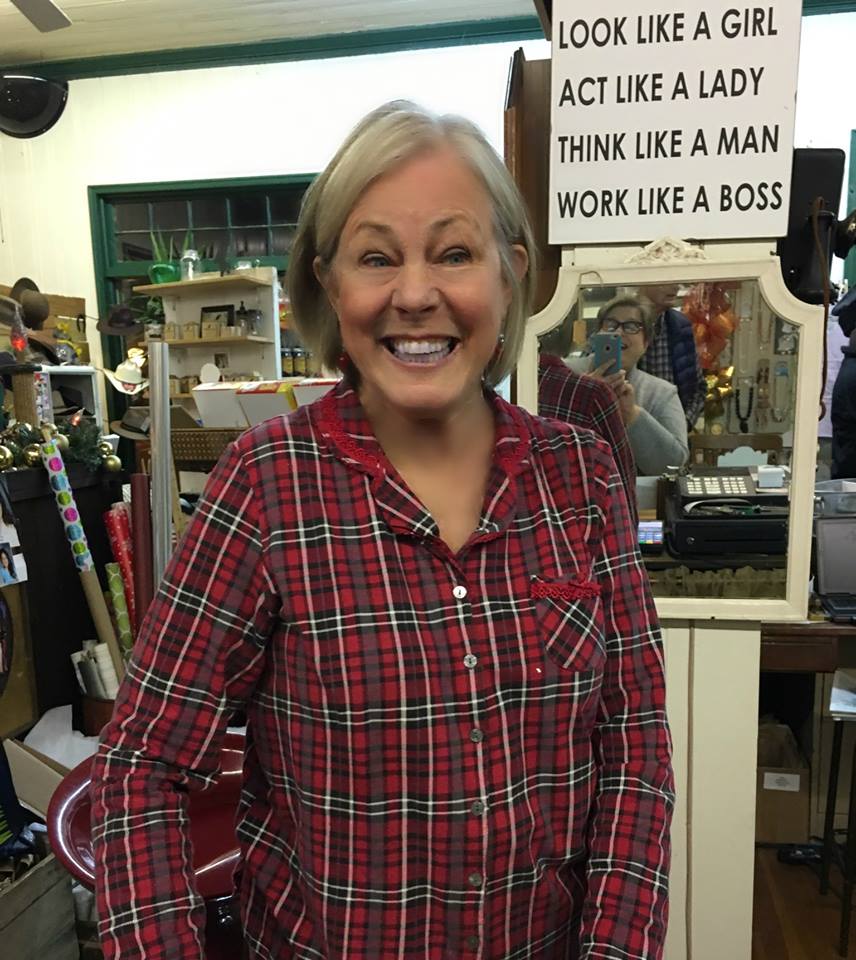 We'll be open from 11 until 9 pm that day, and from 7pm until 9 pm we'll have live Christmas music. Oh, and of course snacks and drinks. What would a holiday party be without food and drink!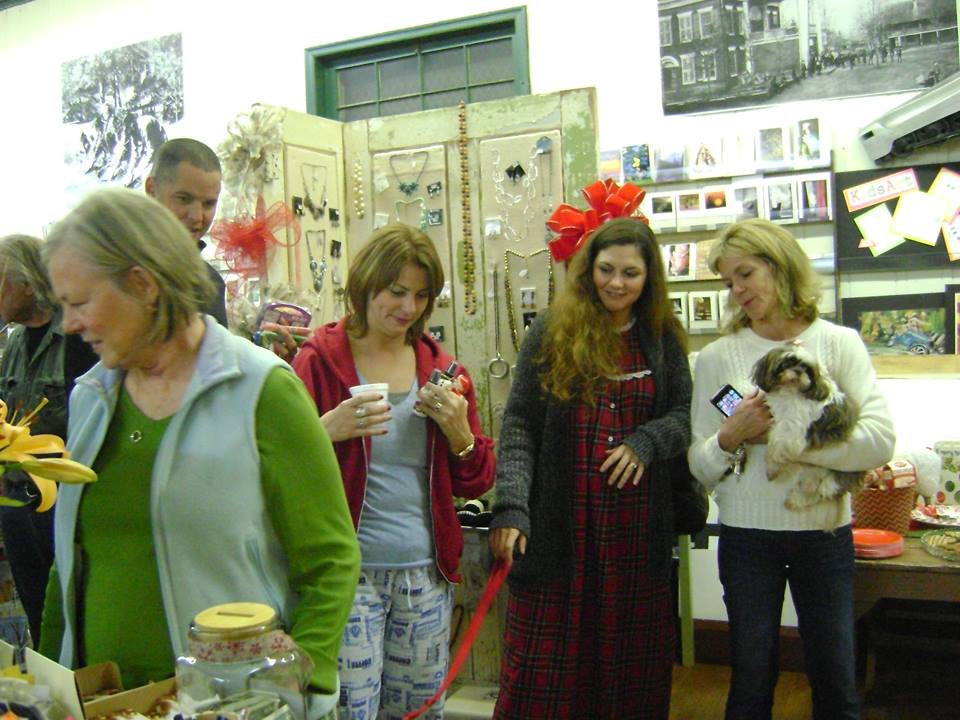 If you've never been to Dahlonega during the holidays...let's just say the square is a magical, old fashioned wonderland. Lights on every tree. Garland wrapped around light poles. Carolers. Horse drawn carriage rides. Live music venues, warm and welcoming restaurants. Sounds like the scene of a Hallmark movie, right? Well...we were! So come on, plan your trip to Dahlonega's Old Fashioned Christmas soon! And don't forget to pack your pajamas if you're visiting us on Friday, the December 7th. STOP! Pajama time.